News
March 8 The conference proceedings are now online at https://osf.io/n6du5/
February 15 The Thursday evening social event starts at 5:30pm at the Banff Avenue Brewing Co.
January 28 The conference program is now online.
January 16 We are happy to announce that John Pomeroy, Distinguished Professor in the Dept of Geography & Planning at the University of Saskatchewan will provide the keynote presentation at SKI this year. More info here.
January 9 We would like to thank ESRI Canada for signing on as our platinum sponsor this year. ESRI is running its own GIS in Education and Research Conference this year in March.
December 7 We have booked space at the Banff Ave Brewing Co. for our Thursday evening (Feb 16) social. Details to follow.
November 7 Short paper and abstract deadline extended to November 21 (End of day AOE).
Conference Program
The full two day program is listed below. Note that there is an ice-breaker event on Thursday evening (February 16) at Banff Ave Brewing Co.


Friday, February 17
Welcome, opening remarks, and introductions.
Non-linear associations between human mobility and sociodemographic and contextual factors
Milad Malekzadeh and Jed Long
Digital versus physical environmental scans to assess runnability in Metro Vancouver
Stella Harden, Nadine Schuurman and Scott Lear
MORI: Mapping Outdoor Recreation Intensity
Matthew Ketchin and Jed Long
Identifying Socio-Demographic Variability of Shared Micromobility Usage with Moran's Eigenvector Spatial Filtering
Priyanka Verma and Grant McKenzie
Crowdsourcing the pedestrian experience: Who's represented in the data?
Amanda Bishop, Victoria Fast, Trisalyn Nelson and Karen Laberee
Advancing Disability Inclusion Using Spatially Enabled Crowdsourced Data to Understand How Pedestrians Experience Barriers
Olusegun Ogunleye and Victoria Fast
Coffee &amp tea available
Monitoring Woody Plant Encroachment in Grassland Ecosystem
Xulin Guo
Mining Canada with GIS
Donna Beneteau, Michaela Sidloski and Tayyab Shah
A forest canopy cover estimation method based on UAV-LiDAR and Sentinel-2 remote sensing data
Yihan Pu, Xulin Guo and Dandan Xu
Seedling Detection on Seismic Lines using Convolutional Neural Networks
Irina Terentieva, Colette Shellian, Julia Linke and Greg McDermid
Using Deep Learning to Process Camera Trap Images
Natalia Hrynko and Jed Long
Towards A Proposed Methane Fugitive Emission Data Model Using the OGC SensorThings API Standard
Sina Kiaei, Sara Saeedi and Steve Liang
Climate & Weather
Learning activities around understanding the spatial variability of key weather elements
Krystopher Chutko, Emily Becker, Arthur Le Corre and Matthew McLaughlin
Integrating scales from 10s of kms to metre for spatial flood modelling
Stefan Kienzle
Assessing Spatial Variability of Key Weather Elements at a Micrometeorological Scale
Lucas Armstrong and Krystopher Chutko
Place & Privacy
Place-based privacy: A humanistic reflection on solitude and anonymity
Hongyu Zhang
Geographies of Artificial Intelligence Adoption
Suthee Sangiambut and Renee Sieber
Platial Rhythm
Daniel Romm and Grant McKenzie
Matthew Adams, University of Toronto Mississauga
Nadine Schuurman, Simon Fraser University
Jed Long, Western University
Lindsey Smith, University of Toronto St. George
David Wachsmuth, McGill University
Daniel Fuller, University of Saskatchewan
Saturday, February 18
Welcome back, annoucements, information on proceedings.
The Value of Access to Rapid Transit Among Affluent Households: Evidence from the City of Vancouver, Canada
Bogdan Kapatsila, Katrina Villeneuve, Emily Grisé and Feng Qiu
Traffic Demand Analysis Based on Queue Profile Analysis at Signalized Intersections
Jian Yuan, Kun An, Wanjing Ma and Qing Yu
Spatial-temporal distribution of traffic-related emissions estimation based on massive taxi GPS trajectory data
Jianhua Song, Gang Ren and Bruce Hellinga
An Initial Study of Real-time Traffic Estimation with Low-Cost IoT Cameras and OGC IoT Standards
Sepehr Honarparvar, Sara Saeedi and Steve Liang
Measuring the perceived impact of pilot vessels on the Saint Lawrence River
Clara Féré and Grant McKenzie
Projecting Access to Bus Rapid Transit (BRT) in Saskatoon, SK
Udit Pandey, Scott Bell, Ehab Diab and Daniel Fuller
The geography of electric logistics vehicle demands in the era of E-commerce: Evidence from Shanghai
Jihao Deng, Chris Bachmann, Quan Yuan and Qiangqiang Shangguan
Coffee &amp tea available
A Preliminary Study of Monitoring Physical Tiredness Using Smartwatches and OGC IoT Standards
Mahnoush Mohammadi Jahromi, Masoud Aliramezani, Sara Saeedi and Steve Liang
Rural healthcare accessibility in Saskatchewan, Canada
Jessica W. Lam, Sarah Krasniuk, Ehab Diab and Alexander M. Crizzle
Comparing location data from smartphone and dedicated GPS devices: Implications for epidemiological research
Benoit Thierry, Kevin Stanley, Yan Kestens, Meghan Winters and Daniel Fuller
Disentangle or Disconnect? The Role of Geospatial Technology in Outdoor Experiential Learning
Sierra Lammi and Jon Corbett
Modifiable Areal Unit Problem (MAUP) effects on accessibility to supermarkets in Montréal, Canada
José Arturo Jasso Chávez and Kevin Manaugh
A lattice-based structural similarity index (SSIM) to measure the spatial similarity of irregular lattice maps
Hui Jeong Ha, Gina Martin, Jason Gilliland and Jed Long
Buffet dinner & photo slide show.
Investigating Demographics and Mobility through Faculty Hiring Network in GIScience
Yanbing Chen and Yuhao Kang
Exploring the social and economic impact of schools on rural communities in Ontario, Canada
Alexander Wray, Braden Dyce and Jason Gilliland
Comparing and Reconciling Canadian Census Boundaries through Time
Christopher Hewitt and Zack Taylor
"Siloing" Impact: Exploring academic and practitioner perspectives on impact in the participatory geospatial web
Ayla De Grandpre, Jon Corbett, Logan Cochrane and Mary Butterfield
A Comprehensive Framework to Measure Multidimensional Urban Vibrancy Using Multisource Spatiotemporal Datasets: A Comparison of Latent and Dynamic Urban Vitality
Dan Qiang and Grant McKenzie
Intrinsic data quality of corporate contributions to OpenStreetMap: assessing completeness
Jugal Patel, Corey Dickinson, Dipto Sarkar and Raja Sengupta
Michael Widener, University of Toronto St. George
Victoria Fast, University of Calgary
Grant McKenzie, McGill University
Agnieszka Leszczynski, Western University
Tim Elrick, McGill University
Renee Sieber, McGill University
Keynote
GIScience for Observing and Predicting Snow and Glacier Hydrology in the Canadian Rockies
John Pomeroy, Canada Research Chair in Water Resources and Climate Change, UNESCO Chair in Mountain Water Sustainability and Distinguished Professor, in the Dept of Geography & Planning and Director of the Centre for Hydrology, Coldwater Laboratory and Global Water Futures program, University of Saskatchewan, Canmore, AB.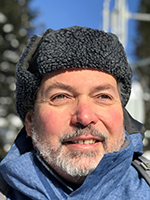 Abstract: GIS plays a central role in our attempts to better observe, understand, and predict the complex snow and ice hydrological systems of the Canadian Rockies. Here, intense spatial variability due to topography, vegetation, geology, development and climate governs hydrological processes in the headwater basins of the triple continental divide from whence the Columbia, Saskatchewan and Mackenzie rivers drain to separate oceans. GIS science is key to observing hydrology of this region, through detailed mapping by UAV of glacier surfaces and extent, snow depth, vegetation structure, surface temperature, water levels and topography. Spatial measurement campaigns using UAV-LiDAR and multispectral imagery has been used to track glacier retreat, snow redistribution by wind in the alpine environment, the interception of snow by forest canopies and the influence of slope/aspect, elevation, vegetation and wind exposure on snowmelt rates in the spring. Spatially distributed models have been developed using GIS to define spatial units for mass and energy balance calculations called "hydrological response units" and using triangular irregular networks (TINs) over adaptive meshes defined from topography, vegetation and hydrography. These models have greater computational efficiency and parsimonious parameterisation needs due to the inherent classification of landscape compared to regular gridded models. Application of these models to determine the impacts of climate change on the hydrology of the Canadian Rockies and to forecast snow accumulation and melt at high resolution over vast areas are shown.
Accepted Abstracts
13 abstracts were accepted for presentation at the conference.
Accepted Short Papers
24 short papers were accepted for publication in the conference proceedings and presentation at the conference.
Call for Papers
The 8th Conference on Spatial Knowledge and Information Canada will be held February 16-19, 2023 in Banff, Alberta.
Spatial Knowledge and Information (SKI) Canada brings together researchers of geographic information science (and systems), spatial data science, and the geoweb who live and work in Canada. We invite submissions as short papers and abstracts for peer-review and publication.
The SKI conference mixes the practical and the theoretical. Come share your experiences in using GIS in academia in Canada and around the world. Learn from other researchers and students of GIS on best practices and ways of accommodating different domains of knowledge. We invite submissions on a range of topics including (but not limited to):
GIScience
Spatial Data Science
Geomatics and geomatics engineering
Remote Sensing
Participatory GIS
GIS in health and epidemiology
GIS in transportation
GIS in hydrology
Geoprivacy
Planning Support Systems and landuse planning
Digital Earth and the Geospatial Web 2.0 (geoweb) (e.g., Google Earth, Virtual Earth, Google Maps) Research
Neogeography, Volunteered Geographic Information (VGI) and crowdsourcing
Geovisualization and cybercartography
Business geographics
Spatial statistics
Location based services
GIS and spatial modeling in the Earth Sciences
Urban simulation and modelling
Computer dimensions of GIS (e.g., data modelling)
Big Data, machine learning, Geo AI
Smart Cities & Artificial Intelligence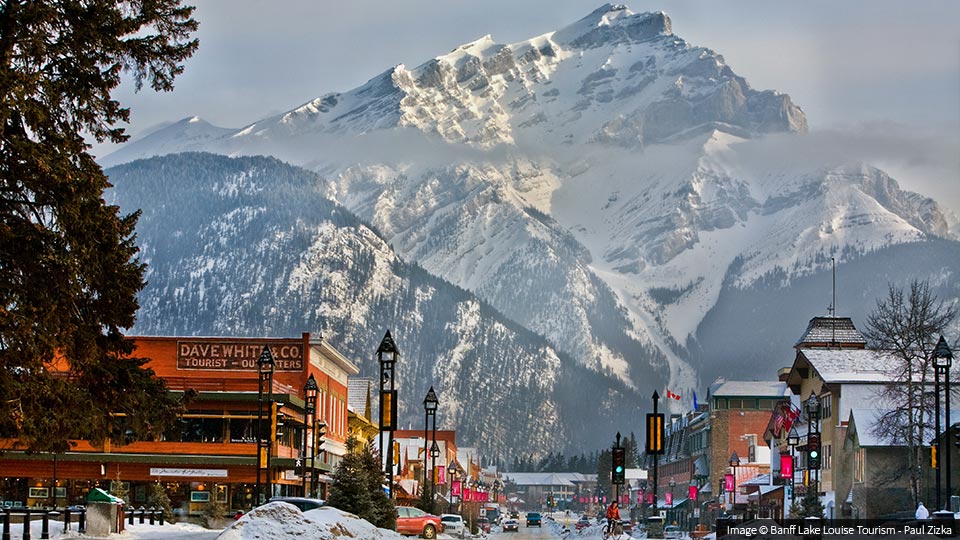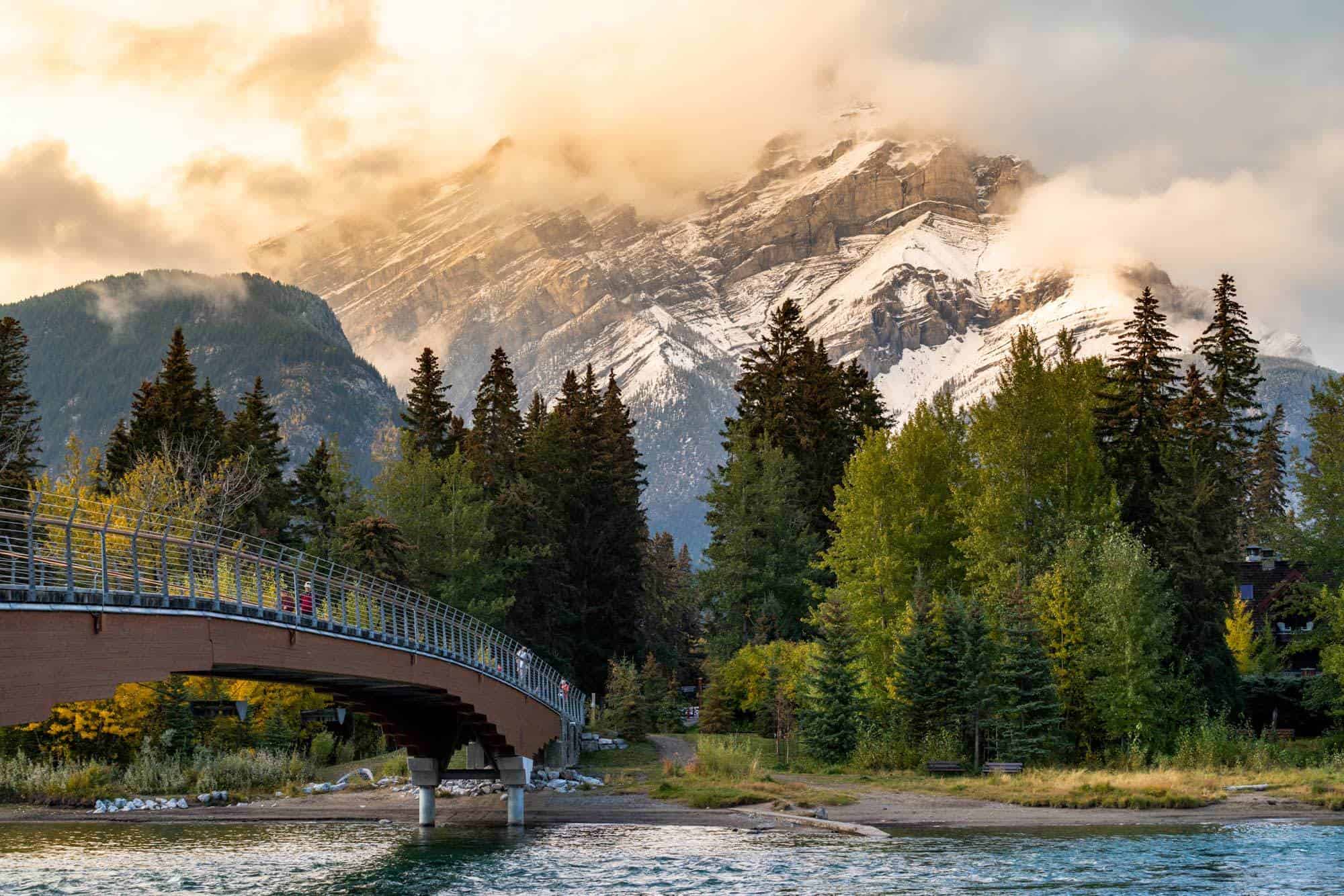 Who should attend?
Students of all levels (undergraduate, masters, and PhD) and professors who identify as GIScientists, Spatial Data Scientists, Geomatics Researchers or GIS Applications users from across Canada. We are particularly interested in students attending the conference so please share this CfP within your departments.
How to participate
Submit a short paper for peer review
Short papers can be up to 2000 words in length and a maximum of 10 pages (including figures and references). Each short paper will be reviewed by the Program Committee and feedback will be provided to the authors. Accepted short papers will be published in the SKI conference proceedings via Open Science Framework (OSF). In addition to gaining experience with the review process, students should be aware that the proceedings are given a persistent identifier (DOI) and indexed, which may be useful for their CV.
Download the short paper template here

Submit an abstract
For students who have been registered in their programs for less than six months (as of the deadline of abstract submission), we invite submission of a short abstract (200-300 words). Short abstracts will not be included in proceedings but are an opportunity to discuss and receive feedback from your peers. Short abstracts should include the research context, goal, methods, anticipated results, and expected impacts. Short abstract submissions must be accompanied by an email or letter from the student's supervisor indicating they have reviewed and approved the submission and confirmation that the student has been in their program of study for less than six months. If new students have sufficient results, a comprehensive literature review or a well-developed methodology, we encourage them to submit to the paper stream.
Download the abstract template here

Faculty research synopsis
Faculty are welcome to submit Extended Abstracts and be allocated the same 10-minute presentation slot as other presenters, these abstracts should focus on a specific research project or topic. Alternatively, faculty can email grant.mckenzie@mcgill.ca and request to give a 2-minute research synopsis/elevator pitch covering the general range of research they conduct. Additionally, faculty can submit a 300 word summary of their research program which will be posted on the conference website, but will not be part of the peer-reviewed proceedings. Submit synopsis here
Dates
The full conference event will be held from Thursday February 16 to Sunday, February 19, 2023. The conference begins with an icebreaker and social on Thursday night, with paper presentations commencing Friday February 17 and continuing Saturday February 18. Further details will be posted soon.
The submission deadline for short papers and abstracts is November 21st 14th, 2022 (End of day AOE).
Conference Structure
The conference will be structured as a series of plenary sessions, and hosted by a moderator. Conference sessions will be designed around a rapid-communication format successfully used in medicine, neuroscience, and other disciplines. Each presentation will be 10-minutes with a short shared opportunity for public questions. Additionally, each evening of the conference will also include a reception offering ample time for interaction and discussion. In addition to the research presentations we will have a keynote address during the dinner hour of the first evening.
Conference Location
This year's conference on Spatial Knowledge and Information Canada will be held at the Banff Park Lodge.

Important Dates
Conference dates: February 16-19
Submission deadline: November 14 November 21 (End of day AOE)
Paper notifications: December 16 December 20
Camera-ready (revised based on reviews) version due: January 6 January 16
Submit paper or abstract here
Awards
Best Student Paper Award (Jose Arturo Jasso Chavez) sponsored by Planet
Best Student Presentation Award (Hui Jeong Ha) sponsored by Sensorup
Best Student Presentation Award (Amanda Bishop)
Best Student Presentation Award (Matthew Ketchin)
Best Student Presentation Award - Audience choice (Natalia Hrynko) sponsored by Esri Canada
Best Student Presentation Award - Audience choice (Jessica Lam)
Registration
Registration includes two dinners and coffee breaks during the conference.
Important: Even if you do not register until the last minute, please book your hotel room at the Banff Park Lodge as soon as possible as we have a limited block of rooms reserved (and special rate) for this conference. Book at https://reservations.travelclick.com/97715?groupID=3665859 or call 403-762-4433 and mention SKI2023.
Early bird (Register by January 6)

Students: $200
Postdocs: $300
Faculty & others: $450
Regular (Register by January 27)

Students: $250
Postdocs: $350
Faculty & others: $500
Organizing Committee
Program Committee
Luke Bergmann, University of British Columbia
Mathieu Bourbonnais, University of British Columbia
Ryan Burns, University of Calgary
Dongmei Chen, Queens University
Jonathan Cinnamon, University of British Columbia
Jon Corbett, University of British Columbia
Suzana Dragicevic, Simon Fraser University
Tim Elrick, McGill University
Steven Farber, University of Toronto
Daniel Fuller, University of Saskatchewan
Emily Grisé, University of Alberta
Xulin Guo, University of Saskatchewan
Peter Johnson, University of Waterloo
Brian Klinkenberg, University of British Columbia
Jed Long, Western University
Kevin Manaugh, McGill University
Mir Abolfazi Mostafavi, Laval University
Liliana Perez, University of Montreal
Tarmo Remmel, York University
Claus Rinner, Toronto Metropolitan University
Steven Roberts, Wilfrid Laurier University
Stephane Roche, Laval University
Dipto Sarkar, Carlton University
Michael Sawada, University of Ottawa
Raja Sengupta, McGill University
Nadine Schuurman, Simon Fraser University
Lindsey Smith, University of Toronto
Emmanuel Stefanakis, University of Calgary
Jue Wang, University of Toronto
David Wachsmuth, McGill University
Michael Widener, University of Toronto